The Linutop OS can be accessed remotely if it is connected to a network. The remote access is disabled by default. To enable it, open the Linutop Configuration Panel, go to the Network tab, and click the Configure the remote access service button.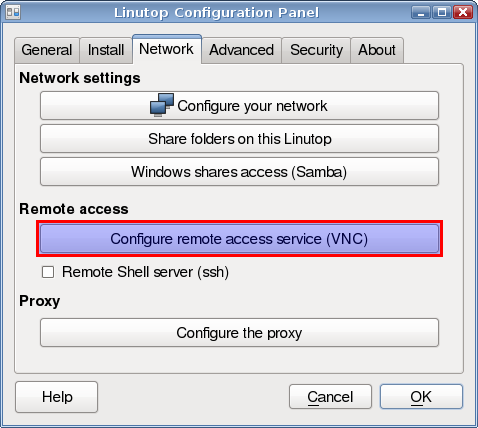 A new dialog will appear, in which you'll be able to setup a few things: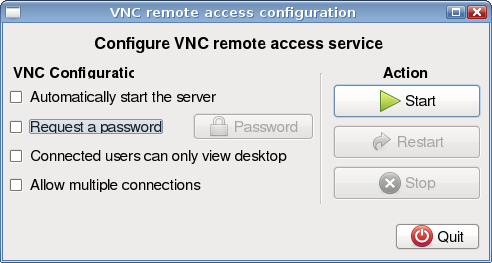 It is highly recommended to request a password for remote access, by checking the corresponding box.
The buttons on the right column will let you manage the remote access service without rebooting the system.
Click on the Quit button when you are done.
The remote access uses the VNC protocol.
You will need two things to access the Linutop OS:
The Linutop OS IP address is available in the About tab of the Linutop Configuration Panel: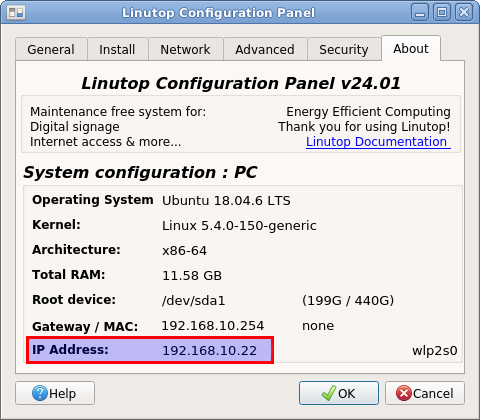 A VNC client for Windows™ can be downloaded on the RealVNC website. Install the application and execute it. The IP address of the Linutop OS will be prompted in the Server field. Set it and click Ok: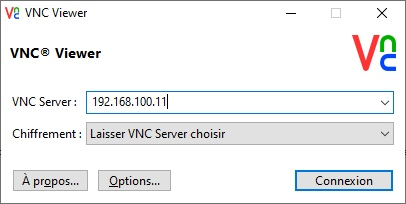 If you set one, the password will also be prompted. Type it and click :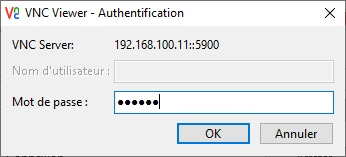 A new window will open, displaying the content of the Linutop OS desktop.