Chapter 4. Digital Signage with Linutop TV

Linutop TV is an online digital signage service. It will automatically send to the Linutop Kiosk a playlist and its associated documents remotely.
Configuration of your display system is done in 3 steps:
Upload your files on Linutop TV. With the Linutop TV library interface you can upload your files (videos, images or URLs).

Create your display playlist. Organize your files and set up their display parameters.

Display your playlist. Connect your display screens to your Linutop TV account.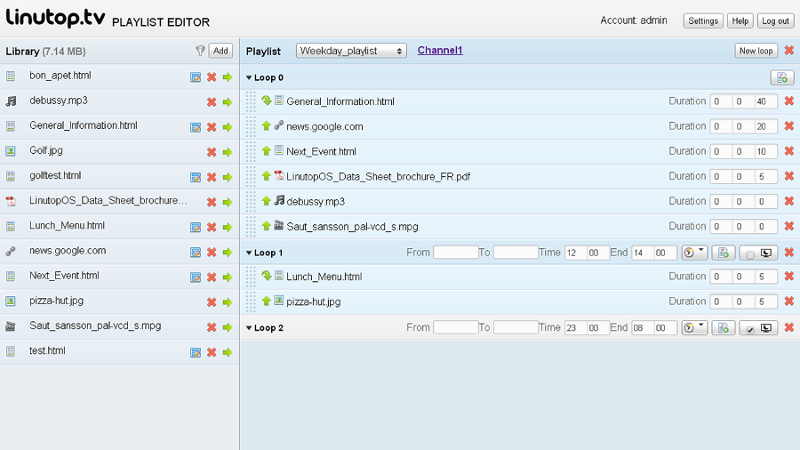 Linutop.tv can be accessed from any PC or web browser.
Linutop.tv is also available as a Private server, for more informations: www.linutop.tv