It is highly recommended to backup the Linutop OS before you start tweaking it. The entire system can be duplicated on a USB key (1G minimum).
To start the backup tool, open the Linutop Configuration Panel and click USB Backup & Restore in the Advanced tab: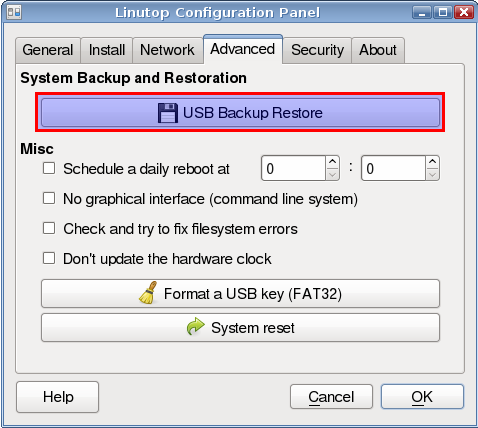 A new window will appear: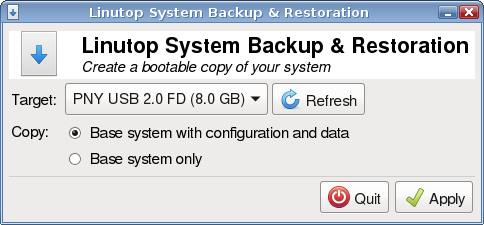 Plug in the USB device on which you want to perform the backup. If several devices are connected, choose the correct one from the Target drop box.
You can choose to backup the system only, as provided by Linutop. It is recommended to have one such backup.
The other choice is to backup the system and the modifications you've done on it (added applications, configurations...). Make sure that your data and the system can fit on the USB device.
Caution
The target device will be ENTIRELY ERASED, deleting all the data on it if you proceed to the next step.
Click the Apply. When the copy is done it is safe to remove the USB device.