Chapter 3. Digital Signage Player
The Digital Signage Player tab of the configuration tool defines how the display part of the application should behave.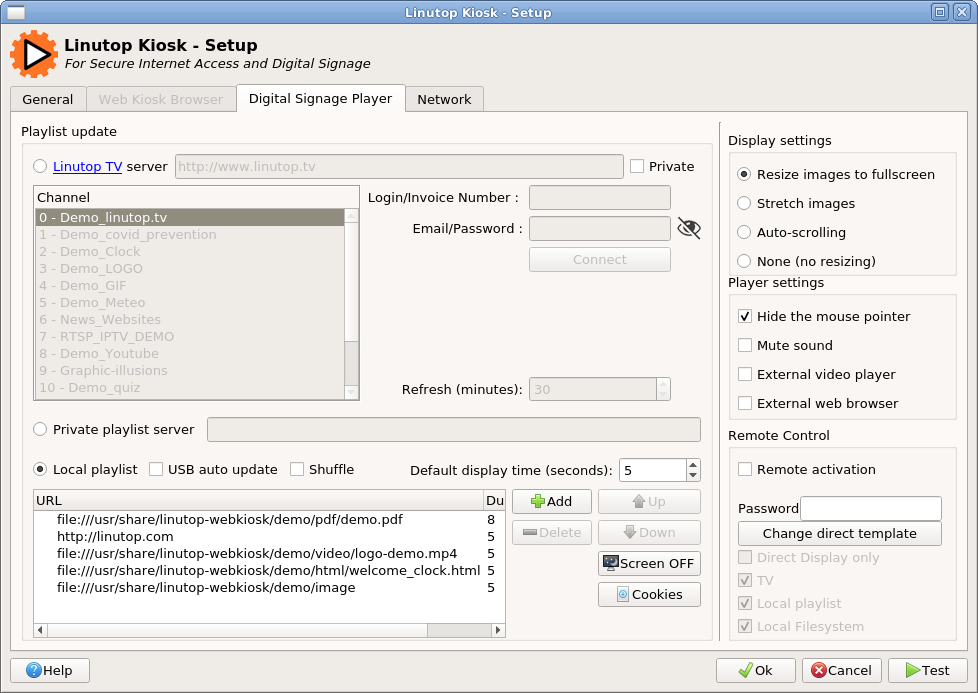 The section frame Playlist update allows to setup how the data to be displayed should be retrieved. Two distinct methods can be used:
Online update will download a playlist and associated content from a Linutop TV service or private server. This configuration is intended to manage several screens a schedueld broadcast.
Local update (USB, remote control, local or network directory update and static playlist) can be used to manage directly one screen.